Nowadays, sensory play is more and more popular. But do parents understand the importance of sensory play? The article below will answer those question.
Children are natural scientists who investigate, explore, and conduct experiments with the objects in their surroundings. In the past, parents expected their kids to play outside. To sort and count, they collected pebbles, flowers, and sticks. How often did you as a kid follow a ground-based caterpillar intently to see where it was going? Did you and your buddies ride bicycles around the neighborhood and play hide-and-seek outside before being summoned inside for dinner? These encounters assisted in the growth of our senses and taught us how to control our own behavior, ultimately prepared us for the more formal instruction of school.
Many kids today are restricted to playing inside. The main indoor pastimes include watching television, playing video games, and playing computer games. These activities are fast-paced and prevent the kid from being able to self-regulate, despite the fact that they offer visual and auditory stimulation. Parents and educators are under growing pressure to "prepare" kids for school at the same time. Unfortunately, this leads to worksheet completion requirements and other improper evaluations being placed on younger and younger kids. A youngster is prevented from using all of their senses to explore, experience, and learn from their surrounding world whether they are playing video games, watching television, or working at a desk.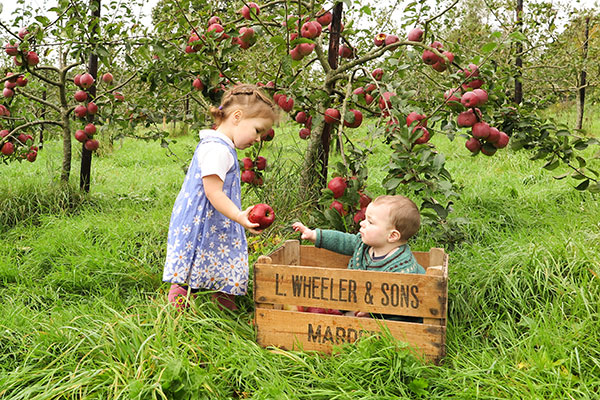 The importance of sensory play
What makes sensory play so crucial? What is the importance of sensory play? What elements affect a young child's sensory development? How do sensory exercises benefit the overall development of a child?
Any play activities that enable a youngster to investigate objects that heighten their senses are considered to be part of sensory play. Yoga, dance, sand play, and finger painting are a few examples of these pursuits. As sensory play can be dirty, noisy, or lead to disruptive behavior, parents frequently feel reluctant to give kids the chance to engage in it. But with a few straightforward guidelines, a well constructed setting, and enough time, a youngster may get immeasurable advantages from sensory play.
A child's ability to respond to their surroundings through their visual, auditory, kind aesthetic, olfactory, and gustatory senses is improved by sensory play. Young children have a strong urge to see, hear, touch, smell, and taste objects that are nearby and unfamiliar to them on an emotional and bodily level. A child's drive to investigate objects in their environment continues as they become older. Exploring the senses improves behavioral, social, emotional, and cognitive growth.
Fostering sensory play indoors
The outdoors naturally promotes a child's growth organically as they use all of their senses to investigate their surroundings. The most encouragement should be given to this. However, opportunities for comparable inquiry should be encouraged indoors when the weather or other factors prevent outside play. The adult will need to be more imaginative and prepared for this. It is possible to bring inside a variety of natural loose pieces for exploration and play, such as pine cones, flowers, or stones. You may use your sensory table for activities more than just sand or water play. Consider putting additional organic materials like bark, snow, mud, autumn leaves, or pine needles within.
(Tip: An outgrown baby bath tub works wonderfully for sensory play in a home setting if you don't have a sensory table.)
Open-ended artistic activities might also encourage sensory investigation. For instance, finger painting is a suitable hobby that appeals to several senses thanks to the distinctive fragrance and texture of the starchy paint. Paint is just as much fun to spread on paper as it is to put all over your hands! However, the activity appears untidy to an adult, and their first response could be to tell the youngster to wash their hands. The sensory learning link is suddenly broken the moment an adult steps in to intervene in this way. The adult's discussion of how the paint appears on paper and feels in the hands would be far more beneficial.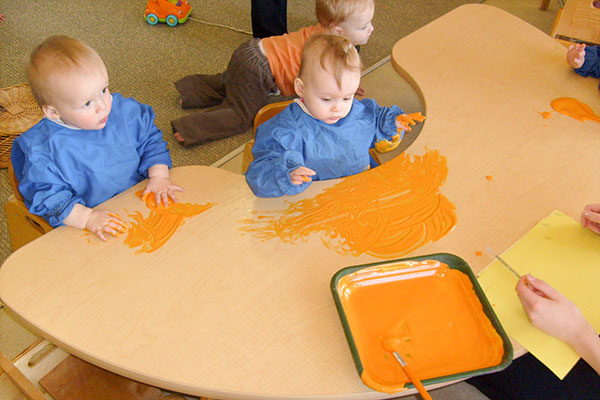 Sensory play with household materials
Exploration inside the home might include a range of sensory activities. Using common home items, adults may make sensory play activities that satisfy a child's sensory requirements. For instance, the following straightforward indoor activities encourage sensory development and are simple for parents or educators to put up:
The importance of sensory play to develop visual
Doing:
On tissue paper, use water to paint. Eyedroppers can be used to promote fine motor abilities.

Pour vinegar gently into a mixture of baking soda and colored jelly powder for a colorful explosion.

Reuse leftover ribbon and wrapping paper by adhering it to some paper.

Mark aluminum foil with colorful markers and scribble.
The importance of sensory play to develop auditory
Doing:
Use wooden, stainless steel, and pots, pans to produce a range of sound effects.

When reading a well-known book, omit the final word of a rhyme and encourage the kids to finish the sentence.
The importance of sensory play to develop kinaesthetic
Doing:
Children's feet can have a fun walking experience by having bubble wrap taped around them.

Consider using your feet to paint. Remove the kids' shoes and socks and place the paper on the ground.

Yoga positions including the tree pose, flower pose, star pose, and frog stance should be practiced.

Use blankets, pool noodles, couch cushions, and hula hoops to create an interior obstacle course.

Children should be asked to mimic your pretend animal movements.
The importance of sensory play to develop olfactory
Doing:
Utilize cooking spices to create an olfactory laboratory.

Use a range of lotions, such as sunscreen, hand soap, dish soap, and tooth paste, to play the game "Guess That Scent."
The importance of sensory play to develop gustatory*
Doing:
Try sweet and salty foods side by side, such as pretzel sticks and small marshmallows.

Use the flavors of ice cream or smoothies to play "Guess that Flavor."

Various apples, including Red Delicious, Honeycrisp, Golden Delicious, Gala, and Fuji, are available for you to sample.
*Note: Be mindful of your program's rules regulating the conduct of gustatory exercises in a learning environment. Adults must be aware of laws governing the usage of food outside of snack and meal times as well as food sensitivities.
---